Upcoming Training Courses
Are you a current IUOE Local 302 or 612 member?
Take advantage of FREE training
~ Request Training Courses now ~
---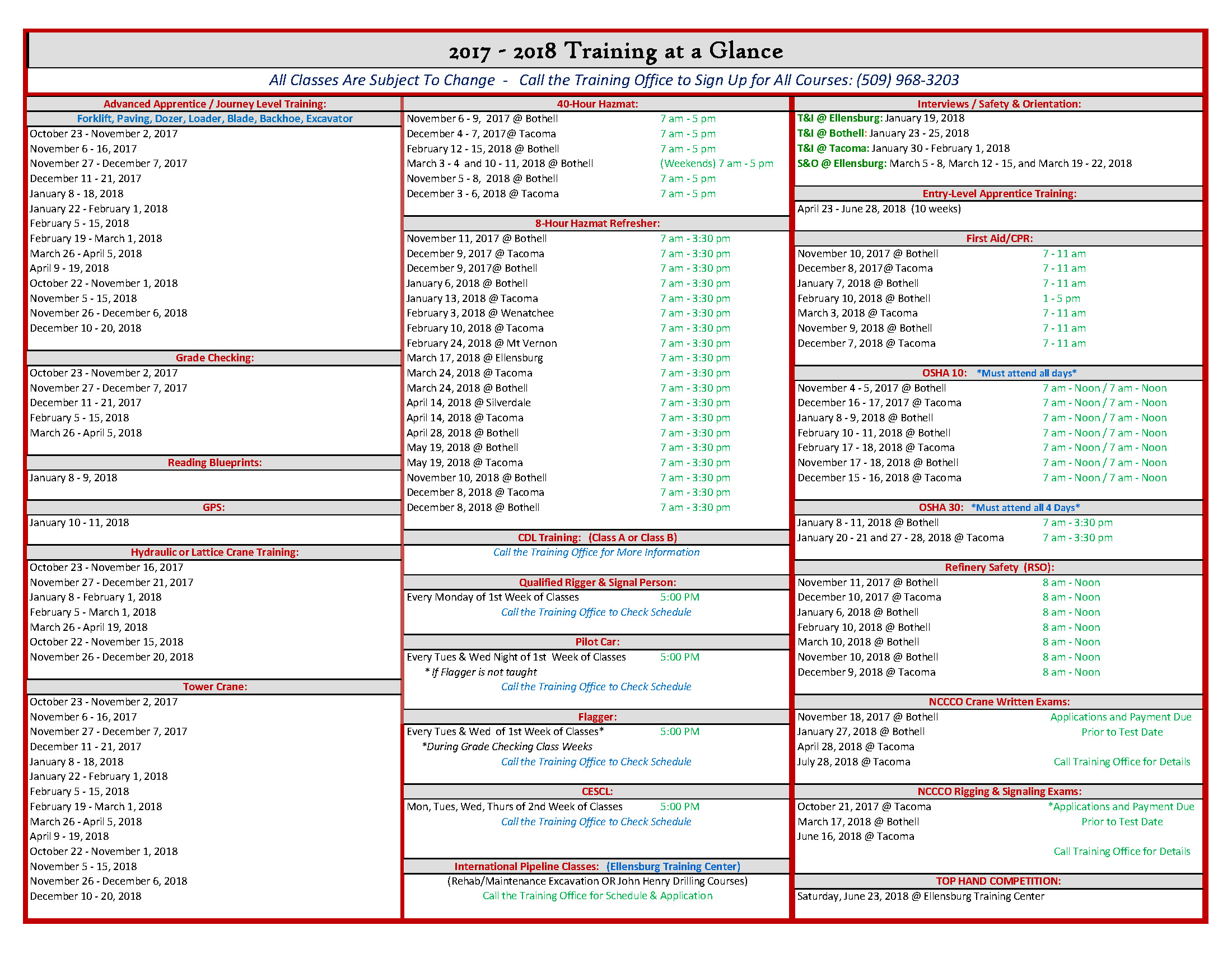 Please visit the links below to view the dates of upcoming courses:
Call the Training Program Office to Request Courses: 509-968-3203
IMPORTANT: Don't forget to pay your annual $25 Training Deposit- You will not be placed on the Waiting List or in a Course until payment is received. Mail Check/Money Order, or call the Training Office to pay with a Debit/Credit card.
Click Here to View the Training Program's Course Placement, Training Deposit, and Course Cancellation Policies
---