Computer Based Written Exams- INFO
Updated On: Nov 318, 2023
Test Center Testing (TCT)
Test Center Testing (TCT) allows candidates to take CCO written exams at a testing center via computer. Benefits of TCT include:
Flexibility in scheduling and rescheduling

Immediate score reporting*

No late application or rescheduling fees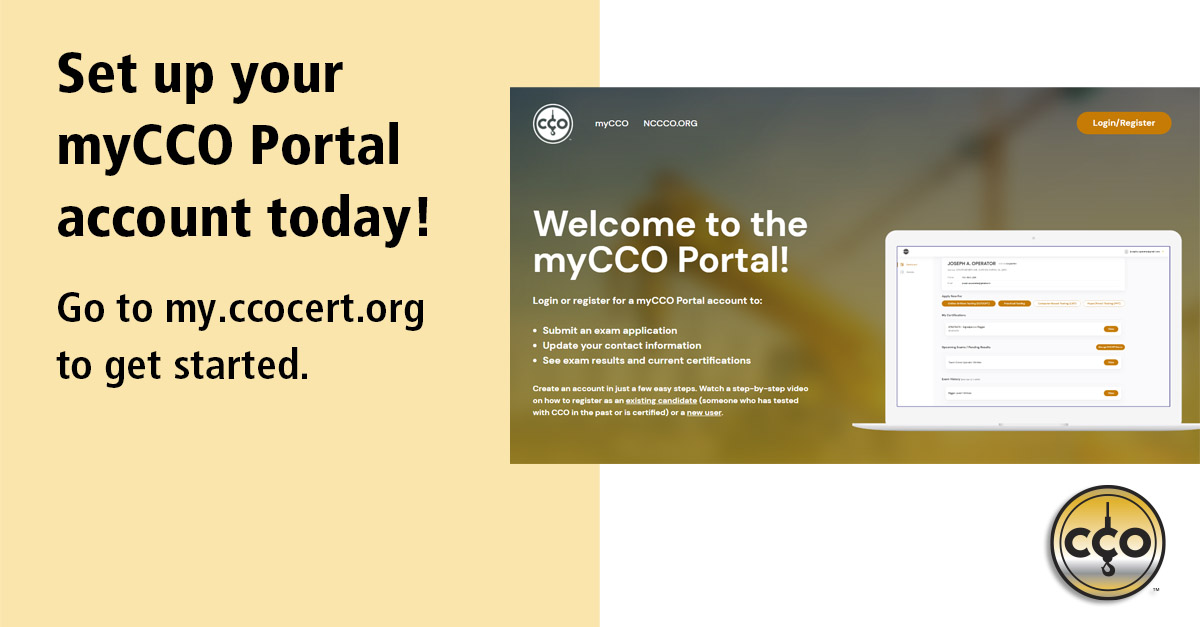 Scheduling Exams
Candidates may schedule exams at their convenience by logging onto their myCCO Portal and clicking "Schedule or Manage My Exams." Candidates must schedule exams at least two days prior to testing.
What Does TCT Look Like?
Candidates take exams via a computer at TCT authorized test sites. Exams that require supplements (e.g., load charts) or calculators have these available on-screen. In place of scratch paper, candidates may use a physical whiteboard/dry erase board up to 8.5 in. x 11 in. or an on-screen whiteboard that is built into the exam.
How to Apply
Go to

my.ccocert.org

and login or register for an account.

Once logged in, submit an online application and pay for the exam(s).

Allow two business days for your application to be processed.

Once your application has been processed, you will receive a scheduling authorization email. Exams you've been approved to take will show in the myCCO portal and mobile app as "Upcoming Exams."

Log into your myCCO portal to schedule the date, time, and location of the exam.

Once scheduled, you will receive a CCO appointment confirmation.
---
---